From the Club's President...
Hi everyone, I am thrilled to begin my term as president of the Club and for this great opportunity to serve the HBS alumni community in New York.
The operat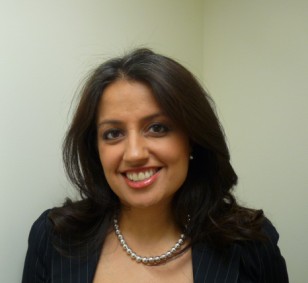 ive principles for us this year will be dynamism, engagement and evolution because the Club must evolve along with the rapidly-evolving HBS community in these fast-changing times. The Club will be at the forefront of helping HBS alumni succeed in today's world – from encouraging diversity, global outreach and embracing latest modes of interaction such as social media, to extending the HBS model to capture new and creative ideas on leadership and developing strong relationships to benefit the alumni.
I am taking over the role from Richard Kane, whose selfless and effective leadership over the past two years has laid the foundation for a dynamic Club, on which I intend to build actively as we race towards the future. The HBS community is large, vibrant and deserving of a Club that not only embodies the world-renown principles and ambitions of the school but also blazes a trail in terms of alumni engagement, diversity, professional opportunity, and social responsibility.
I am proud to have been involved in many aspects of the Club's activities over the years, and sincerely hope that you will join me in expressing our collective passion for business, social work and fellowship by generating new ideas for the Club and organizing exciting activities and events this year. Participation with the Club provides an ideal opportunity for alumni to enjoy substantial networking opportunities and to utilize their talents for the benefit of the community as well as themselves.
Please join us in making the Club a roaring success in 2012. I hope to see you at one of the Club events soon.
All the best,
Hemali Dassani
HBS Club of New York President
hdassani@mba1999.hbs.edu
646 489 8015