Media Guru: Irwin Gotlieb, WPP's Group M Global CEO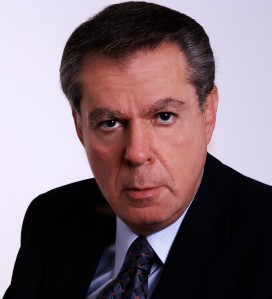 Click here to make a reservation
As Global Chief Executive Officer of Group M, the world's leading full service media investment management company, he is facing a media world in transition: he will talk about how he leads a company in this environment. Group M represents WPP's consolidated media assets of MAXUS, MediaCom Worldwide, Mediaedge: CIA Global and MindShare Worldwide.
Irwin joined WPP in September 1999 as Chairman and CEO of MindShare Worldwide, launching MindShare North America by consolidating the media resources of JWT and Ogilvy. In April 2003, he moved into his current GroupM role. Prior to WPP, Irwin was President and CEO of MediaVest Worldwide, which was the capstone of 22 years of increasingly senior positions with Benton & Bowles.
Irwin is a former Chairman of the A.A.A.A. Committee on Broadcast Networks and Programming and is a member of the A.A.A.A. CEO Committee. He is also a member of the Board as well as the Executive Committee of the Ad Council, and is a Board and Executive Committee member of the Family Friendly Program Forum. Among his many acheivements, Irwin is a three time Adweek/Mediaweek All Star. He is also a double Advertising Age Media Maven honoree and in February 2000 was named as the Media Player of the Year by Advertising Age-the only occasion that this award has been given. In October 2006, he became the first advertising/media agency executive to be inducted into the Broadcast & Cable Hall of Fame.
Tuesday, October 30th
Location: The Harvard Club, 27 West 44th Street (between 5th & 6th Avenue), New York City
Time: 7:30 AM Breakfast; 8:00 AM Program
Cost: $25/Members; $40/Nonmembers and Guests
Organizers: Ava Seave '82, Carla Graubard PMD-49, Margaret Downs '85, Ruth Jarmul '75