What's Mine Is Yours: The Rise of Collaborative Consumption

Click here to make a reservation
From enormous marketplaces such as eBay and Craigslist, to emerging sectors such as social lending (Zopa), peer-to-peer travel (Airbnb) and car sharing (Zipcar or peer-to-peer RelayRides), Collaborative Consumption is disrupting outdated modes of business and reinventing not just what we consume but how we consume. New marketplaces such as TaskRabbit, ParkatmyHouse, Zimride, Swap.com, Zilok, Bartercard and thredUP are enabling "peer-to-peer" to become the default way people exchange — whether it's unused space, goods, skills, money, or services — and sites like these are appearing everyday, all over the world.
Until recently, most Internet innovation has centered around improvements -- big improvements, but incremental ones nonetheless -- to existing business models and familiar social structures: Amazon is the ultimate retail destination, Zipcar the ubiquitous rental-car agency; Meetup is a sewing circle on steroids.
But what if these institutions, valuable as they are, are just a transition state on the way to truly new modes of communication and exchange, and even a new emphasis on values other than profit-and-loss? Our session looks at the rise of socially enabled platforms that blend commerce with community, where reputations trump credit ratings, and where hyper-distributed service businesses outgrow traditional monolithic suppliers.
Technology is changing the way we do business; crowd sourcing and social networks have become a default security system. Redistribution of resources and services through social platforms is creating new business and new revenue streams by monetizing previously underutilized assets. Ebay, Etsy, AirBNB, and many more rapid growth businesses are redrawing the map of trade. Come and meet some of those on the front line.
Panelists
Adam Berk, founder Neigh*borrow
Adam Black, founder KeyWifi
Jeff Stewart, founder Lenddo / Mimeo
Cameron Tonkinwise, Associate Dean for Sustainability, Parsons, The New School
Moderated by Roo Rogers, President of Redscout Ventures, and Co-Author of What's Mine Is Yours

Adam Berk, Founder of Neigh*borrow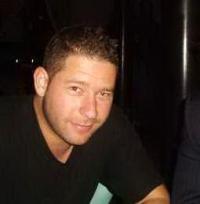 Mr. Berk graduated from Emory University and began his career trading equities (not tools or electronics). He created neigh*borrow after realizing that he wanted an easy way to share with those around him and that others probably did as well. Adam has a great affinity for travel, photography, golf, movies, music, and surfing (ok fine, web surfing). In addition to helping you save money and conserve our environment, neigh*borrow allows him to share HIS FAVORITE THINGS, with HIS FAVORITE PEOPLE, in HIS FAVORITE PLACES all over the WORLD!

Adam Black, Founder KeyWifi.com
The twin interests of sustainability and the realities of human nature interested Mr. Black from an early age. After studying Biotechnolo

gy at London University, he worked in over 18 countries on the production side of the film business, setting up desert camps in Jordan, managing huge projects and teams from India to Argentina. After twenty years out of The UK, he emigrated to Australia to produce award winning marine natural history documentaries with the hope of saving fragile ecosystems. He also developed economically and environmentally sustainable housing projects in the UK, Australia, and most recently in upstate NY. Mr. Black came to New York in 2005, founded SustainabiliTV.com, producers of 'The Business Case for Sustainability' and produced several important films in Darfur and Nepal. In 2009 he founded KeyWifi a web company that enables redistribution of Internet bandwidth through a web-based platform. KeyWifi enables the cost of access to be reduced for everyone, with significant ramifications for low-income families, the developing world and just about everyone you know. KeyWifi is the world first peer-to-peer wifi exchange platform; it launched in May this year at TEDxEast in New York.

Jeff Stewart, Founder of Lenddo
Over the last ten years Mr. Stewart started over a half dozen companies that employ over six hundred people. One of them, Mimeo.com, i

s a Deloitte Fast 50 Technology company that has made the Inc. 500 twice in the last three years. 

A serial entrepreneur, inventor and investor specializing in technology-enabled growth businesses, Mr. Stewart is the founder of Urgent Group, a venture development firm and the founder and managing director of Geometric Group, LLC and Urgent Ventures, LLC, both focused on seed-stage investments. Mr. Stewart is also a co-founder of Belgrave Trust; a carbon offset service tailored to the needs of high-net-worth individuals. Jeff's latest venture is Lenddo, which seeks to improve the lives of millions by helping community members use their online reputation to access financial services, which in turn fosters economic development. Lenddo was started with the belief that professionals in emerging markets should have access to the same high level of financial products and services as are enjoyed in more mature financial markets such as Japan, Germany, United Kingdom and the United States.

Cameron Tonkinwise, Associate Dean for Sustainability, Parsons The New School for Design
Previously the Co-Chair of the Tishman Environment and Design Center, which oversees the New School's Environmental Studies degree

programs, Mr. Tonkinwise came to the New School from Sydney, Australia where he was Director of Design Studies at the University of Technology, Sydney, and Executive Director of Change Design, formerly known as the EcoDesign Foundation, a think-tank focused on design-enabled social change toward more sustainable futures. Mr. Tonkinwise's current research concerns lowering societal materials intensity by decoupling use and ownership - in short, sharing.

Moderator:
Roo Rogers, President of Redscout Ventures & co-author 'What's Mine Is Yours'
Working at the intersection of entrepreneurism and social responsibility for the majority of his career, Mr. Rogers most recently served a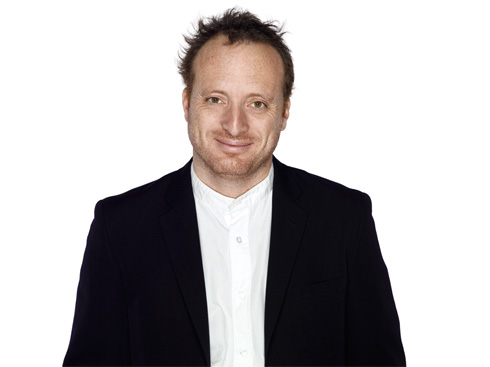 s the co-founding partner of OZOlab, the fund and incubator for environmental start-ups, and the former CEO of OZOcar, the eco-friendly car service. In 2004, Roo founded we:nited magazine – a youth politics magazine and website. In 2000, he launched Drive Thru Pictures and Drive Thru Films, the award-winning British and American film company devoted to communicating social issues to mass youth audiences. After working for Medecins Du Monde/ UNICEF in South Sudan, Mr. Rogers co-founded UNITY TV, and a start-up initially funded by the United Nations and the BBC. Roo is the co-author of What's Mine is Yours: The Rise of Collaborative Consumption, delving into understanding the exploding economy of collaborative consumption. He received his Bachelor's degree from Columbia College and his Master's degree in Economic Development from University College London. He sits on the boards of Medecins Du Monde UK (Doctors of the World) and the Bronx Community Charter School.


Thursday, June 16th

Location: Pillsbury Winthrop, 1540 Broadway, New York at 45th Street
Time: 5:30 Registration and Reception, 6:45pm Program
Cost: $15 Members; $40 Non-members & Guests; please register by 3:00pm on June 15th
Organizers: David Teten '98
Sponsor: Pillsbury Winthrop Shaw Pittman LLP, Harvard Business School Club of New York, Harvard Business School Angels New York


Click here to make a reservation