VLS: Managing Risk in Uncertain Times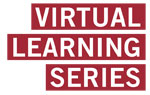 Click here to buy tickets!!!




During over thirty years on the faculty, Professor Bell has taught courses on managerial economics, risk management, marketing, retailing and agribusiness at both MBA and executive levels. Currently he is teaching the MBA Leadership and Corporate Accountability course (LCA). He chairs the annual Agribusiness Seminar.
In this VLS session, Professor Bell will draw on his decades of research in the analysis of risk--and a series of four books he has written, with Arthur Schleifer Jr. The books are entitled: Decision Making Under Uncertainty, Data Analysis, Regression and Forecasting, Risk Management and Decision Making Under Certainty. Professor Bell's most recent publications include a series of papers dealing with the integration of economic and financial theories of risk. His best-known papers are concerned with the incorporation of psychological aspects of risk taking, such as regret and disappointment, into formal decision making systems.
Professor Bell is the George M. Moffett Professor of Agriculture and Business and is a Senior Associate Dean. He received his BA from Merton College at Oxford University and a PhD from MIT.

These lunchtime events--available to all HBS clubs worldwide--are only for paid members of the New York Club; one of the continuing benefits of supporting the wide range of activities for area alumni and other goals of the Club--including providing scholarships and pro-bono consulting. If you would like to become a member, do so on-line or if you need help with the website, call the Club office at 212-947-5544.

Wednesday, May 9, 2012

*Location: Your Office or Home
*Time: 12:00pm- 1:00pm EST
*Cost: No Charge
*RSVP by 12 noon on the day before
*We will e-mail conference call instructions and instructions for submitting questions via e-mail
*Organizers: Bruce Marcus '80 (Moderator), HBS Alumni Office

Click here to buy tickets!!!