Brainstorming to Assist Innovative Micro Lending Group Supporting Underserved NYC Communities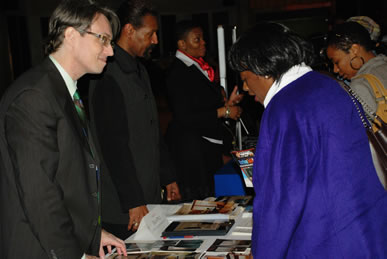 HBSCNY Community Partners is seeking a team of volunteers to assist micro lender Project Enterprise (PE) in a two-hour brainstorming session to examine how to strengthen its key functions, funding and training of entrepreneurs in underserved communities in NYC. The discussion will cover:
Success in Micro Lending: How can PE be more successful in this area? How can it keep its loan losses and operating expenses in line while growing lending?
Funding: How should PE maintain its relationships with its sources of funding and service its debt, while maintaining & expanding its lending activity?
Role of the Board: What should be the role of the Board in developing and maintaining relationships with key sources of funding for PE?
Comparative Analysis: What can be learned from other micro lenders in lending, funding, and business assistance in New York and other markets?
Strategic Directions: How should PE balance lending with its training and technical assistance role? How should it allocate the use of its management and financial resources?
The two-hour brainstorming session is scheduled for Wednesday, May 30th at 6:30pm at the offices of Dorsey & Whitney in the CBS Building at 51 West 52nd Street (between 5th and 6th Avenues). Individuals with experience in business strategy, finance & lending, non-profit funding, and role of Board in nonprofits, are especially encouraged to attend.
Interested HBS alumni should complete the Volunteer Application by Thursday, May 17th. (If this link does not open in your browser, you can apply at: http://www.surveymonkey.com/s/projectenterpriseapplication.) A business resume would also be helpful; please email it to Ed Riegelhaupt and Paul Oppenheim of HBSCNY Community Partners.
Selected volunteers will be contacted for a discussion of the project. Additional material about Project Enterprise, including financial statements, prior studies, competitive websites, and other information will be provided before the meeting. If you have questions about this project, please contact
Ed Riegelhaupt
or
Paul Oppenheim
. We would be pleased to discuss the project with you.
About Project Enterprise
Founded in 1997, Project Enterprise was established as a micro lender to provide market-rate financing for small businesses in New York City. PE has been a certified Community Development Financial Institution (CDFI) since 1998, serving entrepreneurs in Harlem, Brooklyn and the South Bronx providing both capital and business training.
---
About Community Partners

Founded in 1998, Community Partners is a program of the Harvard Business School Club of New York. Our mission is to create constructive partnerships between Harvard Business School alumni and nonprofit organizations in our community, the greater New York City metropolitan area, that are seeking assistance with business and management issues. We fulfill our mission by organizing teams of HBS alumni volunteers to provide pro bono consulting and business advice to local nonprofit organizations through well-defined consulting projects.
By donating time and management skills, HBS alumni offer nonprofits cost-free access to the kind of professional expertise they may otherwise not be able to afford. In turn, our client nonprofit organizations offer HBS alumni volunteer opportunities to serve the community in which they live or work in a truly meaningful way.
If you are unavailable for this project but would like to learn more about future Community Partners projects, please fill out this
form
.
Find us on
Facebook
or
LinkedIn
!