Work with "A Better Chance" to Increase Student Recruitment and Capacity for Expansion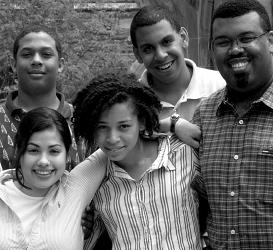 A Better Chance
(ABC) is planning to change certain aspects of its nationwide operations in order to improve the organization's ability to recruit and evaluate student candidates and prepare them for admissions with ABC's secondary school partners. The Community Partners team will help develop the pilot test program and implementation plan, balancing the dual objectives of (1) maximizing the organizational learning of the pilot program, as a version of the pilot program is planned to be rolled out nationwide next year, and (2) minimizing impact on organizational staffing and technology resources to the extent practical.
This consulting engagement is expected to last 10-12 weeks, concluding with a presentation to ABC's President and senior management team. Volunteers will have the benefit of extensive research recently completed by ABC and well-articulated preliminary planning work.
We seek volunteers who believe in ABC's mission and can contribute their talents in operations, marketing, or organizational development. Interested applicants (HBS alumni only) should complete the Volunteer Application by Monday, June 4th. (If this link does not open, please paste the following URL into your browser: http://www.surveymonkey.com/s/abetterchance.) For questions about this project, please contact Margaret Brown, Co-Chair of Community Partners' Education Committee.
About A Better Chance
Since 1963, A Better Chance (ABC) has opened the door to educational opportunities for thousands of young people of color throughout America. Its mission is to increase substantially the number of well-educated young people of color who are capable of assuming positions of responsibility and leadership in American society. The organization's College Preparatory Schools Program annually recruits, refers and supports about 500 A Better Chance Scholars at more than 300 of the nation's leading boarding, day and public schools.
---
About Community Partners

Founded in 1998, Community Partners is a program of the Harvard Business School Club of New York. Our mission is to create constructive partnerships between Harvard Business School alumni and nonprofit organizations in our community, the greater New York City metropolitan area, that are seeking assistance with business and management issues. We fulfill our mission by organizing teams of HBS alumni volunteers to provide pro bono consulting and business advice to local nonprofit organizations through well-defined consulting projects.
By donating time and management skills, HBS alumni offer nonprofits cost-free access to the kind of professional expertise they may otherwise not be able to afford. In turn, our client nonprofit organizations offer HBS alumni volunteer opportunities to serve the community in which they live or work in a truly meaningful way.
If you are unavailable for this project but would like to learn more about future Community Partners projects, please fill out this
form
.
Find us on
Facebook
or
LinkedIn
!