Dean Adler (Wharton MBA '92), Mike Fascitelli (MBA '82), Rick Kleeman (MBA'92)and Schecky Schechner (MBA '83) discuss strategies for making compelling real estate investments in the current environment.

Michael D. Fascitelli
President, Chief Executive Officer and Trustee – Vornado Realty Trust

Michael D. Fascitelli is President, Chief Executive Officer and a Trustee of the Board of Vornado Realty Trust. He also is President and a Trustee of Alexander's Inc. and on the Board of Toys "R" Us. He is a member of the Class of 1978 of the University of Rhode Island where he received his B.S. in Industrial Engineering Summa Cum Laude. After graduating from URI, Mr. Fascitelli joined the Bristol Myers Company. In 1982 he received his MBA with highest distinction from the Harvard Graduate School of Business Administration. After graduating from Harvard in 1982, Mr. Fascitelli joined McKinsey & Company, Inc., a management-consulting Firm.
In 1985 he joined Goldman, Sachs & Co. in the Real Estate Department. He became partner in 1992 and was head of the real estate investment banking business. He served on the Investment Committee for the Whitehall Real Estate Fund. In December 1996 he became President of Vornado Realty Trust. He subsequently became Chief Executive Officer of Vornado in May 2009.

Mr. Fascitelli has been active over the years in the real estate industry and his community. He is a trustee of the Urban Land Institute. He is Chairman of the Wharton Real Estate Center and Executive Committee. He serves on the Board of the Child Mind Institute, The Rockefeller University Board of Trustees and St. Bernard's Board of Trustees. From the Greater New York Councils Boy Scouts of America he received the Good Scout award and the James E. West Fellow award in 1997 and he received the Silver Beaver Award in 2003. In May 2008, he received his Doctor of Laws from the University of Rhode Island.


Dean Adler
CEO & Co-Founder, Lubert-Adler Partners, L.P.
Born and raised in Cleveland, Ohio, Dean S. Adler is CEO and Co-Founder of Lubert-Adler Partners, L.P., a real estate equity firm with over $6.5 billion in equity and $16 billion of assets under management. Dean is Head of the Investment Committee, and is responsible for leading the strategic direction of the team. Lubert-Adler invests on behalf of, among others, 30 major university endowments, state pension funds, and major foundations. It is headquartered in Philadelphia, with offices in New York, Los Angeles, and Atlanta. Mr. Adler is also a partner in Independence Capital Partners, a family of funds totaling $11.7 billion in equity invested in real estate, private equity, corporate restructurings, venture capital and asset-based lending.

Prior to Lubert-Adler, Dean graduated magna cum laude from the Wharton School of the University of Pennsylvania. He also holds a J.D. degree with honors from the University of Pennsylvania Law School and was an instructor at the Wharton School between 1981 and 1983. Subsequently, he worked at Ernst & Young, Baker and Hostetler and CMS.
Currently, he is an Executive Committee Member and Research Sponsor for the Zell/Lurie Real Estate Center of The Wharton School and currently serves on the board of directors of Bed Bath & Beyond (NASDAQ: BBBY). He has been a keynote speaker for national real estate organizations such as the Urban Land Institute and the International Council of Shopping Centers. Dean has served on numerous community boards and has served on the City of Philadelphia's Economic Development Summit.


Rick Kleeman
Managing Partner & Co-Founder, Wheelock Street Capital
Rick Kleeman is a founding partner of Wheelock Street Capital, a real estate private equity firm established in 2008 to pursue a highly focused, value-oriented investment strategy. Backed by established institutional capital, the firm has developed operating platforms ("verticals") headed by industry specialists in the areas of Hospitality and Residential Land & Homebuilding, and continues to be opportunistic in other asset classes.

Before founding Wheelock, Mr. Kleeman spent over 15 years at Starwood Capital Group, where he was one of the early partners and served as Senior Managing Director and Head of Acquisitions. At Starwood, Mr. Kleeman was directly or indirectly involved in the majority of Starwood's investments which comprised over 215 transactions within all major asset classes, across eight equity funds and totaling approximately $6 billion in institutional capital commitments. Mr. Kleeman lead the acquisition of Westin Hotels & Resorts, National and American Golf, and Le Meridien Hotels & Resorts in collaboration with Starwood Hotels, helped lead the acquisition of ITT Sheraton, and led the formation of Troon Golf and Starwood Land Ventures.
Mr. Kleeman is a member of the Urban Land Institute, a Director of the Board of EverBank and Troon Golf, a member of the Board of Trustees of The Boys and Girls Harbor in New York City and The Waterside School in Stamford, CT, and a member of Dartmouth's President's Leadership Council. Mr. Kleeman received a B.A. from Dartmouth College and an M.B.A. from the Harvard Business School, where he was a Baker Scholar.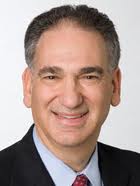 Schecky Schechner
Managing Director & US Head of Real Estate Investment Banking at Barclays Capital

Schecky Schechner is a Managing Director and US Head of Real Estate Investment Banking at Barclays Capital. Based in New York, his group is responsible for the coverage of real estate clients for advisory services as well as all forms of real estate capital - whether debt or equity. Clients include the leading REITs, lodging and gaming companies, real estate opportunity funds and financial sponsors.

Mr. Schechner joined Barclays Capital in 2008 from Lehman Brothers where he held a similar position. Prior to that, he was a Managing Director and the National Head of Mortgage Origination for J.P. Morgan Chase. Mr. Schechner started his career in 1984 at Goldman Sachs in the Real Estate department where he worked on a broad range of sales and financing assignments. He was stationed in London for two years where he had primary responsibility for the construction, leasing and financing of Goldman Sachs' European Headquarters, Peterborough Court and Daniel House. Subsequently, he held various positions within Real Estate including as a founding member of both the Real Estate Principal Investment Area as well as the CMBS effort. When he left Goldman Sachs, he was Co-Head of the Real Estate Investment Banking business.

Mr. Schechner is currently a trustee of the Urban Land Institute and a member of the Real Estate Roundtable. He has held leadership positions in the Real Estate Lenders' Association, the Mortgage Bankers Association and the National Realty Committee. Mr. Schechner has a BA in Economics and Political Science/Molecular Biochemistry and Biophysics from Yale University (1980) and a JD/MBA from Harvard University (1984).

Wednesday June 27th

Location: Harvard Club (North & Biddle Room); 27 W. 44th Street, NYC
Time: 7:30 AM Breakfast and Reception, 8:00 AM Program
Date: June 27, 2011
Attendees: HBS Alumni only
Cost: $25 members, $50 nonmembers**
Organizers: Dionis J. Rodriguez and Hemali Dassani

The Harvard Club maintains a dress code of business casual
*Preregistration is required.