The Limited CEO, Linda Heasley, talks about technology changes and challenges in retail.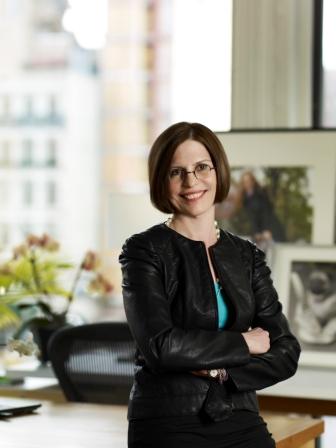 During her time with The Limited, Ms. Heasley has revamped the stores' product lines; introduced a new plus-size brand eloquii by the Limited in 2011; inaugurated a new national advertising campaign and returned The Limited to profitability for the first time in 17 years.
Prior to joining The Limited, Ms. Heasley held a number of positions at Limited Brands Inc., both at the enterprise and brand levels. Earlier, she was a senior executive with Timberland and CVS. During her 10 years with CVS, she was part of the management team that saw the company double in size and grow from a regional to a major national retailer.
A native of Ohio, Ms. Heasley earned a Masters in Business Administration from the John Anderson School of Management at UCLA and her Bachelor of Arts from Harvard University. She is married and resides in Columbus, OH.
Ms. Heasley will be discussing the technology challenges and changes that The Limited is experiencing. These range from systems and efficiency improvements, through The Limited's movement into ecommerce, and on to the customer innovations that The Limited is testing to bring unique experiences to their customers.
About The Limited
Based in Columbus, Ohio, The Limited, an affiliated portfolio company of Sun Capital Partners, Inc., is well known as the store concept that began mall-based specialty retailing as we know it. Drawing on almost 50 years of presence in American shopping centers, The Limited is an iconic fashion retailers that offers high-quality, private-label apparel designed to help the modern woman succeed. Design-driven, fashionable styles include suiting, sweaters, dresses, denim, outerwear, and accessories – to suit her lifestyle demands, from workday to weekend. The Limited has over 240 mall locations throughout the United States. For more information, please visit: www.thelimited.com.
About Sun Capital Partners, Inc.
Sun Capital Partners, Inc. is a leading private investment firm focused on leveraged buyouts, equity, debt, and other investments in companies that can benefit from its in-house operating professionals and experience. Sun Capital affiliates have invested in more than 265 companies worldwide with combined sales in excess of $40 billion since Sun Capital's inception in 1995. Sun Capital has offices in Boca Raton, Los Angeles, and New York, as well as affiliates with offices in London, Paris, Frankfurt, Luxembourg, Shanghai and Shenzhen. For more information, please visit www.SunCapPart.com.

Wednesday, July 18, 2012
Location: Cooley, LLP, Grace Building, 1114 Ave. of the Americas, 46th Floor, enter from 42nd St.
Time: 5:45pm Registration and refreshments, 6:30 pm-8:15pm program.
Cost: $15/Members of HBS Angels of NY and/or HBS Club of NY; $40/Non-members & Guests, Please register by 3pm on Tuesday, July 17th.
Organizer: Douglas Henry '08 and David Teten '98
Sponsor: Cooley LP
Hosting Organizations: HBS Club of NY and HBS Alumni Angels NY
HBSCNY members register here $15.00
Non-members register here $40.00