Media Guru: Alan Murray, The Wall Street Journal's Executive Editor, Online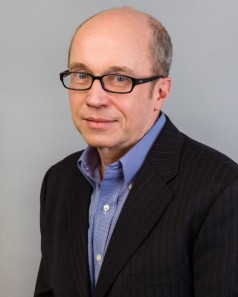 Click here to make a reservation

Alan Murray is Deputy Managing Editor and Executive Editor, Online, for The Wall Street Journal. Besides having editorial responsibility for The Journal's web sites, including WSJ.com and MarketWatch, he is also in charge of the Journal's books, conferences and television operations.
Mr. Murray will share his insights about why the WSJ is and is not like other newspapers in the U.S. and globally. He will talk about the overall Wall Street Journal digital strategy, trends in digital ad revenues and the importance of social media. A few years ago, he gave a video interview with the Nieman Journalism lab about the right ways publications can charge for content.
Mr. Murray is a veteran reporter and editor with deep expertise in business and politics. Prior to his current position, Mr. Murray was Assistant Managing Editor of The Wall Street Journal, and author of the paper's "Business" column, which runs every Wednesday. Previously, he served as CNBC's Washington, D.C. Bureau Chief and was co-host of "Capital Report with Alan Murray and Gloria Borger," and wrote the Journal's weekly "Political Capital" column.
Mr. Murray joined The Wall Street Journal in 1983 as a reporter covering economic policy. He was named Washington Deputy Bureau Chief in January 1992, and became Bureau Chief in September 1993. During his tenure as Bureau Chief, the Washington bureau won three Pulitzer Prizes, as well as many other awards. He is the author of three best-selling books including, most recently, Revolt in the Boardroom, The New Rules of Power in Corporate America. Early in his career he worked at the Chattanooga (Tenn) Times, the Congressional Quarterly and the Japan Economic Journal.
Mr. Murray received a bachelor's degree in English literature from the University of North Carolina where he was a John Motley Morehead Scholar, a merit scholar and a member of Phi Beta Kappa. He earned a master's degree in economics at the London School of Economics. In 2005, he completed the Stanford Executive Program.

Thursday, September 6, 2012
Location: The Harvard Club, 27 W. 44th Street (between 5th & 6th Avenues), NYC
Time: 7:30am Breakfast, 8:00am Program
Cost: $25/Members; $55/Non-members & Guests; please register by 3pm on September 5, 2012
The Harvard Club maintains a dress code of business casual
Organizers: Ava Seave '82, Margaret Downs '85, Gretchen Grant '85, Brian O'Leary '83, Carla Graubard PMD-49