Media Guru: Liz Schimel, EVP & Chief Digital Officer, Meredith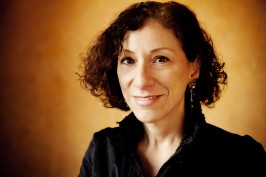 Click here to make a reservation
Meredith's National Media Group's Liz Schimel is responsible for expanding the company's consumer focus in both print and digital platforms. Schimel will discuss strategy and execution of mobile efforts and migrating all consumer activity online.
Schimel is the EVP and Chief Digital Officer, Meredith National Media Group, a position she has held since June 2011. In this role, Schimel develops tablet, mobile, and web-based digital strategies, as well as migrating consumer transactions online. Schimel when honored as a 2012 AdAge "Women to Watch" said, "We're very focused on growing scale in digital, on transforming our consumer marketing activities to being digitally oriented, on developing strength for all of our brands for mobile and tablets, and on reinventing the way we leverage data." Schimel's position also encompasses strategic oversight and execution of many of Meredith's most important initiatives including the development of its e-tablet and mobile efforts, further building CRM and e-commerce capabilities, expanding and evolving consumer data, and the migrating of all consumer marketing activity online.
Prior to joining Meredith, Schimel served as Global Head of Music and Connected Entertainment at Nokia. In this capacity, she was responsible for leading the launch and scaling of the company's entertainment services initiative. Her duties included all aspects of business development, technology, licensing, product positioning, and marketing. Previously, she served as the SVP, Entertainment at Comcast Interactive Media where she led the team's initiative to create and develop internet video products and services. She was also responsible for building and executing digital partnerships with Comcast's key video programmers and marketing partners.
Her deep background and experience in the digital arena also includes senior leadership roles with major technology, entertainment and wireless providers. Among these include VP of Consumer Business Development at AT&T Wireless, VP and General Manager for BMG Online and BMG Entertainment, and SVP and Director of Global Business Development at Soundview Technology Group.
Schimel holds a MBA and a MA in Finance from the Wharton School, and a BA from the University of Pennsylvania where she graduated magna cum laude, Phi Beta Kappa.

Wednesday, October 10, 2012
Location: The Harvard Club, 27 W. 44th Street (between 5th & 6th Avenues), NYC
Time: 7:30am Breakfast, 8:00am Program
Cost: $25/Members; $55/Non-members & Guests; please register by 3pm on October 9, 2012
The Harvard Club maintains a dress code of business casual
Organizers: Ava Seave '82, Margaret Downs '85, Gretchen Grant '85, Brian O'Leary '83, Carla Graubard PMD-49