Technology M&A: What Sellers and Buyers Should Know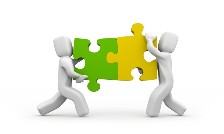 Click here to register

There are many issues technology companies face when considering and negotiating an exit to a strategic buyer. This interactive panel and Q&A from the broad perspective of a buyer, seller, investor and advisors will address issues such as public market considerations, timing, sale process considerations, impact of venture financing, key diligence and negotiation issues and post-transaction management employment.

Panelists
Al Browne, Partner, Cooley LLP
Melissa Fisher, Managing Director, Technology Investment Banking
Yogesh Gupta, Former President and CEO FatWire Software
Jacob Lamm, Executive Vice President, Strategy & Corporate Development, CA Technologies
Gillian Munson, Allen & Company

Moderator
Peter Lattman, New York Times

Al Browne, Partner, Cooley LLP is a partner in the Cooley Business department and is partner in charge of the firm's Boston office. He joined the firm in 2007 and is resident in the Boston office. Mr. Browne specializes in mergers and acquisitions; late-stage venture capital and growth equity transactions; cross border transactions; and complex intellectual property transactions, particularly in the software industry. Mr. Browne's clients include strategic and financial buyers and sellers in public and private acquisitions, including private equity sponsored leveraged buyouts and take-private transactions. Mr. Browne also has significant experience in counseling boards of directors in connection with mergers and acquisitions and related governance and anti-takeover matters.


Melissa Fisher, Managing Director, Technology Investment Banking, has been an investment banker for almost 15 years at Goldman Sachs, Bank of America Securities and Foros. Ms. Fisher specializes in strategic advisory transactions including mergers, acquisitions, divestitures, spin-offs and recapitalizations. Ms. Fisher has advised a range of companies in the technology sector including AOL, CA Technologies, EDS, EMC and Motorola. She has an A.B. from Harvard College and an MBA from Harvard Business School.
Yogesh Gupta, Former President and CEO FatWire Software, the world's largest private Web Experience Management Company,which was recently acquired by Oracle. FatWire products are the foundation for some of the largest and most well-known web sites in the world. Under his leadership the company launched new products, expanded into new geographies, completed two acquisitions and delivered industry-leading record results. A customer-focused and visionary technology executive, Yogesh has over twenty-five years of experience in the enterprise software industry, covering engineering, marketing, M&A, strategy, planning and business development. Prior to FatWire, he held increasingly responsible senior management roles at CA (NYSE: CA) where he was Chief Technology Officer for over five years and, in 2004, was selected by InfoWorld as one of the 25 most influential CTO's worldwide. He also led the acquisition of three public and fifteen private companies over a two-and-a-half year period.

Jacob Lamm, Executive Vice President, Strategy & Corporate Development, CA Technologies, is Executive Vice President of Strategy and Corporate Development at CA Technologies. In this role, he is responsible for coordinating the company's overall business strategy, as well as developing strategy for the selection, prioritization, and execution of acquisitions. In addition, Jacob leads CA Technologies Business Incubation business units, which are charged with exploring opportunities to build businesses in new markets. He is also a member of the company's Executive Leadership Team, which defines and executes business and technical strategies.

Gillian Munson, Managing Director, Allen & Company, leads the firm's principal investing activities with a focus on early stage companies. Prior to Allen & Company, Gillian ran Corporate Development for Symbol Technologies. Before Symbol, Gillian was a highly ranked Senior Equity Analyst at Morgan Stanley covering mobile, storage, and personal computing. She has a B.A. from The Colorado College.
Moderator, Peter Lattman, New York Times
DealBook reporter Peter Lattman covers the legal profession and white-collar crime. He also writes about Wall Street and finance. Before joining the The New York Times in August 2010, Mr. Lattman was a reporter with The Wall Street Journal, where he covered the legal profession and then the private-equity industry.

Date: Wednesday, September 5, 2012

Co-Hosted by HBSCNY and HBS Alumni Angels of NY
Location: Cooley LLP, 1114 Avenue of the Americas (The Grace Building), 46thFloor (enter from 42nd Street), NY
Time: 6:00pm Registration, 6:30 pm Program, please register by 3pm on Sept. 4th
Cost: $15/Members of HBS Alumni Angels of NY and/or HBS Club of NY; $40/Non-members & Guests
Organizer: Sameer Gupta MBA '09, David Teten MBA '98
Sponsor: Cooley LLP
Click here to register