Two-Time Pulitzer Prize Winner Steve Coll on ExxonMobil & Power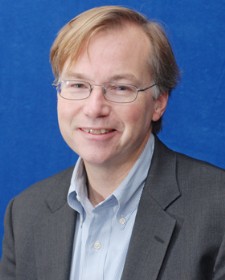 Click here to make a reservation
Last year, ExxonMobil had almost $500 billion in annual revenue with profits of over $40 billion, making it one of the world's largest and most profitable companies. With such tremendous size, ExxonMobil is able to exert tremendous power in political circles worldwide. Exactly how and what it is does has long been a source of fascination for many. Now, Steve Coll has dug deep into the bowels of the corporation to find out the extent of its power in Private Empire: ExxonMobil and American Power (Penguin, May 2012).
Mr. Coll interviewed more than 400 individuals for this groundbreaking work weaving a narrative that includes the legendary Lee Raymond and the firm's current CEO, Rex Tillerson. The book has received raves upon its May release. Join the Harvard Business School Club of New York to get the inside scoop about ExxonMobil and the energy industry.
Steve Coll is President of the New America Foundation, a Washington-based nonprofit, non-partisan think tank that addresses the next generation of challenges facing America. He is also a staff writer for the New Yorker. A two-time Pulitzer Prize winner, including for the seminal work Ghost Wars, Coll has also won numerous other awards for his global reporting. He is a graduate of Occidental College and lives with his family in Washington D.C.
Tuesday, October 2, 2012
Time: 6:30pm registration, 7pm– 8pm Discussion and Q&A
Location: Cooley LLP, Grace Building, 1114 Ave of the Americas, 46th Floor, enter from 42nd St.
Cost: $15/Members, $40/Non-members & Guests; Please register by 3pm on Monday, October 1st
Organizer: Daniel Grasman '92
Sponsor: Cooley LLP


Click here to make a reservation