Seasonal Cocktail Mixology Class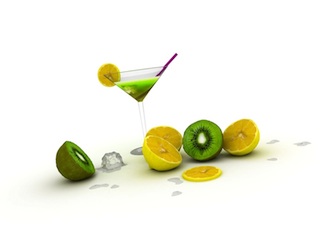 Click here to make a reservation
mix·ol·o·gy - the art or skill of preparing mixed drinks

Have you ever been at a bar, taken a sip of a cocktail and thought "How can I recreate this at home?" Wonder no more. Open Bar Hospitality is offering HBS Club of New York members a private mixology class that will teach guests how to prepare such libations as a prickly pear margarita and a blueberry bourbon sour. During the two hour class, HBS Club members will sample - and learn how to create - 10 seasonal cocktails expertly prepared by a master mixologist. After the lesson, guests will be invited behind the bar to recreate their favorite drink of the night with the assistance of Open Bar Hospitality's staff. The event will also feature light appetizers for our members to enjoy as they learn how to become master mixologists themselves. At the end of the night, guests will receive a gift bag which includes mini bar sized spirit bottles and other bartender essentials.


George Duval, Mixologist
George Duval's passion for cocktails has evolved from an early point in his life. As a young man, he would host friends at his home and attempt to recreate some of their favorite club drinks, making amaretto sours, kamikazes, and all sorts of crazy concoctions. He worked for different venues and organizations in the tri-state area, such as NYC's 40-40, club/lounge Blvd, and he was part of the opening crew at the Boom Boom Room at The Standard Hotel. He also worked for RDV in the Hamptons, and an array of popular NYC restaurants, including Johnny Utah's, BLT and Marc (Forge) Forgione. At these venues, George created original cocktail menus and truly contributed to their beverage programs. George is currently the owner of Open Bar Hospitality, which is a niche company providing exceptional consulting and staffing service in the tri-state area.
Thursday, October 18, 2012

Location: Open Bar Hospitality at Chelsea Piers. The event will take place at the private event space above the 300 lanes bowling alley located between piers 59 and 60 (23rd St. and the Hudson River)
Time: 7:30pm to 10pm

Cost: $50/person; Available to HBS Alumni and one guest (must be registered by an Alumnus).
Note space is limited.
Organizer: Jessica Postiglione, '09