Sallie Krawcheck on Sustainable Capitalism & Making Banks Less Risky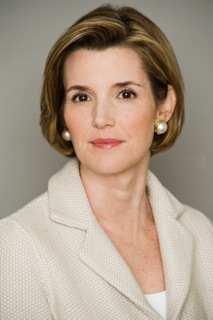 Click here to make a reservation
Now, almost a year after she left Bank of America/Merrill Lynch, Krawcheck is being heard from again: In a recent Harvard Business Review article, she has laid out a primer on how to make banks less risky, focusing primarily on compensation policies. Making banks less risky is a topic that is in vogue: Sandy Weill, the former head of Citigroup, has made headlines by calling for a separation of investment banking activities from the commercial division.

HBSCNY will host Sallie Krawcheck on October 15, 2012 as she discusses the financial markets and how or if banks can be made less risky.


Speaker Bio:

Sallie L. Krawcheck is past president of Global Wealth & Investment Management for Bank of America. Krawcheck has a strong track record of turning around and driving growth in a number of financial services businesses.
Prior to joining Bank of America, Krawcheck was the chief executive officer and chairman for Citi Global Wealth Management. During her time at Citi, she was also a member of the senior leadership committee and executive committee. Krawcheck joined Citi in October 2002 as chairman and chief executive officer of Smith Barney, where she oversaw the global management of the Smith Barney and Citi Investment Research businesses. In 2004, she was appointed chief financial officer for Citigroup.

Krawcheck was also chairman and chief executive officer of Sanford C. Bernstein & Company, where she began her career as a research analyst. She has been consistently listed as one of Forbes' and Fortune's "Most Powerful Women" in business and U.S. Banker's top "Woman to Watch". She is a past recipient of CNBC's "Business Leader of the Future Award," was one of Time magazine's "Global Business Influentials," Fortune's "Most Influential Person Under the Age of 40" and an "Institutional Investor" top CFO in financial services. She was recognized by the World Economic Forum as one of its Young Global Leaders.

Krawcheck has a bachelor's in journalism and political science from the University of North Carolina at Chapel Hill and a MBA from Columbia University, and serves on numerous company and nonprofit boards.

This event is being presented as part of the "50 Years of Women at Harvard Business School" celebration. Throughout the year, we will feature special events that explore the past, present, and future of women in leadership in business and civic life.
Monday, October 15th

Location: Chadbourne & Parke LLP, 30 Rockefeller Center, 49th St. & 6th Ave., NYC
Time: 6:30pm Registration, 7:00pm Program
Cost: $15 members; $40 Non-members & Guests, RSVP by 3pm on October 12th
Organizer: Hemali Dassani '99

Event Sponsor: