A Conversation with Mary Erdoes, CEO, J.P. Morgan Asset Management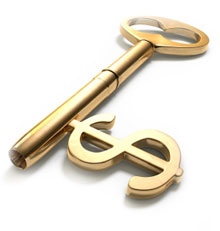 Click here to make a reservation

Join the Harvard Club of New York and the Harvard Business School Club of New York for a prestigious event featuring a discussion with Ms. Mary Erdoes, one of the most influential women on Wall Street. Ms. Rana Foroohar, assistant managing editor of TIME, will moderate the discussion.

Ms. Mary Erdoes is Chief Executive Officer of J.P. Morgan's Asset Management division, a global leader in investment management and private banking with more than $1.9 trillion in assets under supervision. In addition to being a member of JPMorgan Chase & Co.'s Operating and Executive Committees, Ms. Erdoes leads the firm's strategic partnership with Highbridge Capital Management and Gávea Investimentos.
Ms. Erdoes joined J.P. Morgan in 1996 from Meredith, Martin & Kaye, a fixed income specialty advisory firm. Previously, she worked at Bankers Trust in corporate finance, merchant banking and high yield debt underwriting.

A graduate of Georgetown University (B.S.) and Harvard Business School (MBA), Ms. Erdoes is a board member of the U.S. Fund for UNICEF and serves on the Federal Reserve Bank of New York's Investor Advisory Committee on Financial Markets. She ranks among Forbes and Fortune magazines' most recent "World's 100 Most Powerful Women" and "50 Most Powerful Women in Business" lists, respectively.

Ms. Mary Erdoes lives in New York with her husband and three daughters.

Ms. Rana Foroohar is an assistant managing editor for TIME, overseeing business and economic coverage in print and online. She also writes TIME's Curious Capitalist column.

Previously, Foroohar served as the deputy editor in charge of international business and economics coverage for Newsweek. She also
spent six years as Newsweek's European economic correspondent based in London, covering Europe and the Middle East. During this time, she was awarded the German Marshall Fund's Peter R. Weitz Prize for transatlantic reporting. She has also worked as a general editor at Newsweek, a reporter for Forbes magazine and as a writer and editor at various other national and international publications.

Foroohar graduated in 1992 from Barnard College, Columbia University, with a B.A. in English literature. She is a life member of the Council on Foreign Relations.

This event is being presented as part of the "50 Years of Women at Harvard Business School" celebration. Throughout the year, we will feature special events that explore the past, present, and future of women in leadership in business and civic life.
This event is for members only plus their guests (up to three each).
Monday, November 5, 2012

Location:
The Harvard Club, 27 W. 44th Street (between 5th & 6th Avenues), NY
Time:
7:00pm Registration, 7:30pm Program
Cost:
Free for
Members only plus their guests (up to 3 each)
. Please register by 3:00pm on Friday, November 2nd
Organizers:
Hemali Dassani '99, Sameer Gupta
'09

Click here to make a reservation