National Pastime: How the NFL Became.... POSTPONED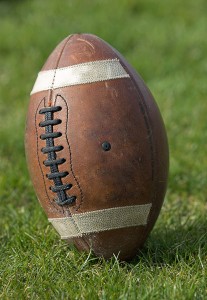 Click here to make a reservation


The National Football League is one of the world's most glamorous and lucrative sports leagues. Its players are household names in the United States; and the league has made major strides in promoting its game overseas. In order for the league to run as efficiently as possible, the league's 32 franchise owners and their product, the players, have to operate in harmony.

That task is largely the responsibility of NFL Commissioner Roger Goodell and his team, which includes Jeffrey Pash, executive vice president and general counsel. Pash served as the lead negotiator on behalf of the NFL and its 32 teams on collective bargaining matters with the NFL Players Association in 2011 that led to a landmark 10-year agreement.

This past offseason, the New Orleans Saints made daily headlines when it was found that one of their coaches had organized bounties for taking out rival players. The fallout from the scandal has rocked the NFL, especially since the league has made a concerted effort to make the violent sport safer.

To gain answers and insights into the issues affecting the NFL, HBSCNY will host Jeffrey Pash on November 1. Join us for this exclusive event, which promises to cover a wide range of topics impacting the premier sport in the country.

Speaker Bio:

Jeffrey Pash joined the National Football League in January, 1997, and is currently executive vice president and general counsel.

Prior to joining the NFL, Pash was senior vice president and general counsel at the National Hockey League, where he served as a senior legal and policy advisor to Commissioner Gary Bettman. He began his professional career with the Washington, D.C. firm of Covington & Burling, where he practiced law from 1980 to 1993, becoming a partner in the firm in 1988. While at Covington & Burling, he was heavily involved in the firm's sports practice and worked on a wide range of litigation, legislative, labor and other matters for the NFL and other clients.

Pash has served as an adjunct professor at Georgetown University Law School, and also has taught at the University of Virginia Law School, Harvard University, and in various American Bar Association and Practicing Law Institute programs. He has served as a member of the board of directors of the New York City Economic Development Commission and the National Sports Law Institute. He is a past member of the board of directors of the National Law Center on Homelessness and Poverty.

Pash is a graduate of Harvard College and Harvard Law School. He and his wife, Betsy, live in New York with their four children.


Moderator Biography: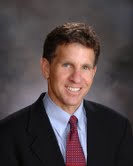 Andrew Brandt is an accomplished sports executive now bringing his credibility, insight and perspective to the media and education. Brandt is the NFL Business Analyst for ESPN, analyzing business, legal and policy sports issues.

Brandt is a also a full-time Lecturer at the University of Pennsylvania's Wharton School, teaching classes in Negotiations and Sports Law. Brandt also contributes to the website he founded, The National Football Post, and is a regular columnist for the Huffington Post, Forbes, and the Sports Business Journal. Brandt was just named Director of Sports Law at Villanova Law School.

Brandt and his family live outside of Philadelphia.


Thursday, November 1, 2012
Location: Herrick, Feinstein LLP, 2 Park Avenue (between E. 33rd & E. 32nd)
Time: 6:30 p.m. registration; 7 p.m. discussion. Please register by 3:00pm on October 31st.
Price: $15 members; $40 non-members. Free if you sign up to become a member of HBSCNY (first purchase a membership online for $100 and then email programs@hbscny.org for free entry to the event). You must be an alumnus in order to be a member of the Club.
Sponsor: Founded in 1928, Herrick, Feinstein LLP is a prominent 160-lawyer firm headquartered in New York City providing

a full range of legal services, including art law, bankruptcy and business reorganization, commercial litigation, corporate law, employment law, government relations, insurance, intellectual property, real estate, sports law, and tax & personal planning. Our Sports practice group draws on firm-wide experience to help our clients strike deals, secure backing, build stadiums, market their brands, and stage some of the world's most impressive contests.