Global Networking Night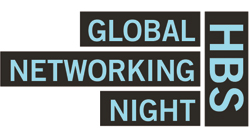 Last year's Global Networking Night was a great success with over 100
attendees and this year we're going to make it even more fun. There's
no better time to be connected to your fellow alumni!
Enhance your contact base by staying connected to HBS alumni around
the world throughout the evening's event. Share your thoughts, post
your photos, and enhance your global connectedness.
HBSCNY will have appetizers for everyone. Please come prepared for a cash bar.

This event is offered exclusively to HBS alumni.
Wednesday, October 10, 2012

Location: The Caulfield, 119 East 27th Street (between Park and Lex), New York, NY
Time: 6:30 p.m. registration; 7 p.m. program. Please register by 3:00pm on October 9th.
Price: $10 members; $20 non-members (Alumni only, no guests please)
Organizer: Lisa Goldman '95
Click here to register!!!