Media Guru: Albert Cheng, HBS '97, EVP & Chief Product Officer, Digital Media, Disney/ABC TV Group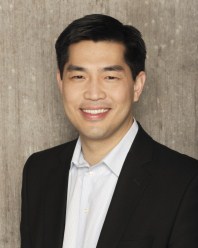 Click here to make a reservation

As Executive Vice President and Chief Product Officer, Digital Media, for the Disney/ABC Television Group, Albert Cheng is responsible for the general management and strategic oversight of digital media, as well as development of ancillary digital revenue streams for Disney/ABC Television Group's diverse portfolio of broadcast and cable networks, including ABC Entertainment, ABC News, ABC Daytime, ABC Family, Disney Channel and SOAPnet. To that end, Cheng leads a team that oversees product development, marketing and operations for the Group's digital media content platforms, including video-on-demand, broadband, web-based and mobile platforms, as well as interactive television technologies.

Interviewed by appstory.tv, Cheng said about Disney/ABC, "We are not only just a content company, we are also a technology company in that we have to understand the technology behind it, in order to deliver on that consumer demand."

Cheng, has served in his current role since October 2005. His business and staff are responsible for creating new ventures in content platforms and consumer products and partnerships in the digital media and online space, as well as providing additional negotiation planning and support for ABC broadcast affiliate relations in this emerging new area.

With the release of the ABC Player last year, Cheng and the Disney/ABC Television Group became the first network to offer ad-supported full episodes on the iPad. Other DATG firsts include being the first to offer full episodes on iTunes; first to offer full episodes on demand on a mobile platform (w/Sprint, May 2007); and the first to offer expert and user commentary with full episodes online (Fall 2009).

Cheng has been with The Walt Disney Company since 2000. Just previous to his current position, he served as senior vice president, Business Strategy and Development for Disney and ESPN Networks Affiliate Sales and Marketing, where he was responsible for developing business strategies to increase distribution and generate revenue streams from new products and services.

Prior to joining Disney Cheng was director, Distribution Strategy, for Fox Cable Networks Group, where he was responsible for business development and implementation of three digital cable channels. At Fox, he also served as director, Business Development, at Fox/Liberty Networks, where he focused on business issues and analysis for Fox Sports Net and FX Networks. Early in his career, he served as a business strategy consultant for the Boston Consulting Group.

Cheng earned a BS degree from MIT and a MBA from the Harvard Business School in 1997.

Wednesday, February 27, 2013
Location: The Harvard Club, 27 W. 44th Street (between 5th & 6th Avenues), NYC
Time: 7:30am Breakfast, 8:00am Program
Cost: $25/Members; $55/Non-members & Guests; please register by 3pm on February 26, 2013
The Harvard Club maintains a dress code of business casual
Organizers: Ava Seave '82, Margaret Downs '85, Gretchen Grant '85, Brian O'Leary '83, Carla Graubard PMD-49