New Location! Wine Reception with Community Partners Oct 23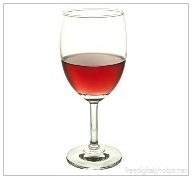 Join a group of passionate volunteers for an evening to learn more about HBSCNY's Community Partners pro bono consulting for NY area non-profit organizations. We love to talk about what we do and have planned an informal event to talk with others about our projects, our passion and opportunities for our fellow alums.

Many HBS area alums who have worked on Community Partners projects will be there to talk about their experiences and their passion.
Fall Open House: October 23rd, 6:30-8:00pm
Herrick, Feinstein LLP, 2 Park Ave btwn East 32nd/33rd Streets
Wine, refreshments and informal learning

Community Partners project time commitments range from a single evening of brainstorming to multi-month consulting engagements and the opportunities attract HBS alums from widely varied backgrounds, ages, life stages and careers – all of which foster new connections and networks for alums who volunteer.
Get to know Community Partners and join us on the 23rd. If you're one of the many HBS alums who have volunteered with Community Partners in the past, bring a fellow alum and come – for sure.
For questions regarding the event
, contact Margaret Brown '84 via
communitypartners@hbscny.org
or call her at 914-649-1235.
Please RSVP by Oct 20th
to
communitypartners@hbscny.org
. Event space is limited.
If you have already told us you will attend, but can't now, please let us know.
If you haven't yet seen Community Partners' 2011 Annual Report,
you can download it here
.