Real Estate Roundtable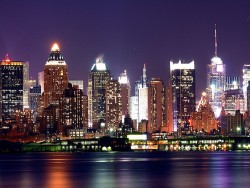 Click here to make a reservation


The Roundtable will consist of two panels: "Real Estate Investing" and "Real Estate Analytics and Research."

Panel I: Real Estate Investing Panel
Leslie Himmel, Co-Founder and Managing Partner, Himmel + Meringoff Properties LLC
Steve Tomlinson, Partner, Kirkland & Ellis
Jordan Vogel, Principal, Benchmark Real Estate Group, LLC.

Moderator:
Neil Gronowetter, Chairman, Imperium Realty

Panel II: Real Estate Analytics and Research Panel
Jonathan Miller, Co-Founder and President/CEO of Miller Samuel Inc.
Charlie Oshman, Co-Founder and CEO REonomy
Demir Gjokaj, Senior Homebuilders & Real EstateAnalyst, ITG Investment Research

Moderator:
Pimm Fox, News Anchor, Bloomberg Radio & Television
Panel I: REAL ESTATE INVESTING PANEL

Leslie Himmel, Co-Founder and Managing Partner, Himmel + Meringoff Properties LLC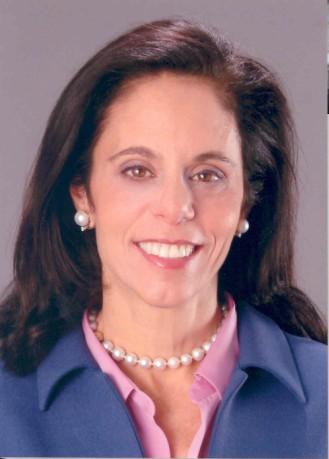 Leslie Wohlman Himmel is a founding and Managing Partner of Himmel + Meringoff Properties since1985. Together with partner Stephen Meringoff, she controls and owns a commercial property portfolio comprised of over two million square feet and valued at more than $500 million. Spearheading acquisitions, her focus continues to be on opportunistic purchases with an emphasis on strategic repositioning of commercial office buildings.
Ms. Himmel's Board memberships include the Real Estate Board of New York, serving on the Board of Governors and Executive Committee (currently Assistant Treasurer) since 2001 and 2004, respectively, and she founded and has co-chaired the REBNY Economic Development Committee since 1992. She was elected to the Trustees Council of Penn Women (University of Pennsylvania) and the Wharton School Zell Lurie Real Estate Center and is an active member of the YPO/WPO organization. Ms. Himmel has been honored as one of "New York's 100 Most Influential Women" by Crain's New York Business, and has been awarded the REBNY Bernard H. Mendik Lifetime Leadership in Real Estate Award. In honor of her 30th HBS Reunion, she established a fund earmarked for women in business called "The Women's Student Association Fellowship Fund."

Ms. Himmel graduated Phi Beta Kappa and Summa Cum Laude from the University of Pennsylvania with a B.A. degree and received a M.B.A. with high honors from the Harvard Graduate School of Business Administration.


Steve Tomlinson, Partner, Kirkland & Ellis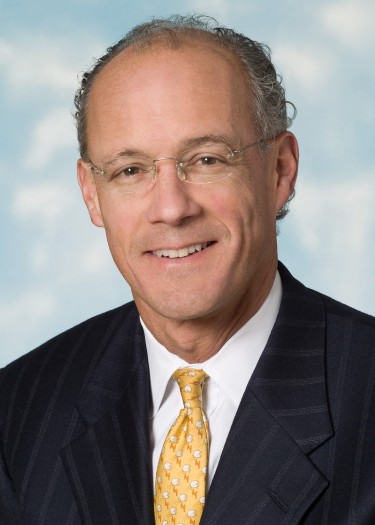 The senior partner in Kirkland & Ellis' Real Estate Practice Group, Stephen Tomlinson's practice focuses on business transactions in the real estate and hospitality industries for real estate private equity sponsors, real estate investment trusts ("REITs"), institutional investors and real estate operating companies engaged in acquisitions and dispositions, operating company and multi-investor fund formations and investments, and restructurings relating to each. Mr. Tomlinson is resident in the Firm's New York office and also maintains an active practice in Chicago. He has been repeatedly selected as one of "America's Leading Lawyers for Business" in Real Estate by Chambers USAand is recommended by clients as a "standout lawyer who does a great job ... at the pinnacle of transaction deals." Mr. Tomlinson received a B.A. from the University of Michigan and a J.D. from the University of Michigan Law School.



Jordon Vogel, Principal, Benchmark Real Estate Group, LLC.
Mr. Vogel has been actively investing in and managing residential real estate in New York City his entire career.
He is the co-founder and managing member of Benchmark Real Estate Group, LLC, and oversees all acquisitions for the firm.
Prior to forming Benchmark, Mr. Vogel worked under Stephen Siegel (Global Chairman of CBRE) at SG2 Properties, LLC, heading their acquisitions group. While at SG2, Mr. Vogel successfully acquired over $600 million worth of residential real estate and was responsible for securing over $550 million of debt financings, both for new acquisitions and refinancing the existing assets in the portfolio. Also while at SG2, Mr. Vogel successfully completed the acquisition of the single largest residential transaction in the history of the Bronx, NY - a $300 million purchase of almost 4,000 apartments in 51 separate buildings.
Prior to SG2, Mr. Vogel worked at William Moses Co., Inc., a family-owned operator of luxury apartments in Manhattan. He was responsible for asset management and the day-to-day operation of the entire portfolio.
Mr. Vogel started his career in private equity at Cramer Rosenthal McGlynn, LLC, a $5 billion money management firm located in New York. While working for their private equity fund, he originated and underwrote over $350 million of private equity deals.
Mr. Vogel graduated with a Bachelors of Science in Economics from the University of Pennsylvania and received a Masters of Science in Real Estate Development from New York University.
He is currently on the Advisory Board for Grameen America, a micro-finance bank located in New York.



Moderator: Neil Gronowetter, Chairman, Imperium Realty
Neil is Chairman of Imperium Realty. Neil leads a global network of brokers and consultants that sources large off-market o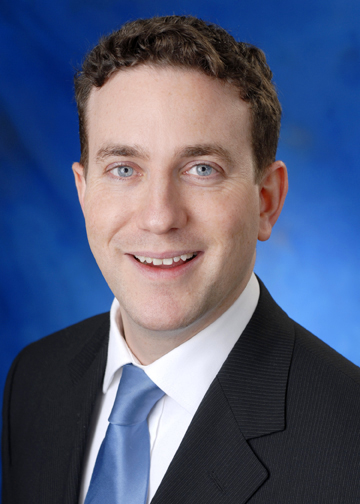 ffice building, apartment building, and development opportunities in major cities throughout the U.S. He was previously Director of Sales at Eastern Consolidated, where he specialized in the sale of off-market multifamily properties. Prior to that, he was a sales director at Newmark Knight Frank. While there, he won the Outstanding Broker of the Year award, for generating more commissions than any of his peers. At Newmark, Neil specialized in locating otherwise unavailable corner retail sites for his bank customers, and negotiating those deals from start to finish. He was instrumental in Valley National Bank's expansion in New York City's outer boroughs.

Neil also worked as a sales director at Massey Knakal Realty Services, where he marketed and sold investment-grade commercial properties in Brooklyn.
Prior to his career in commercial real estate, Neil was a practicing attorney who also purchased and managed apartment complexes. He also tried over two dozen cases to verdict, most of which concerned personal liability issues for apartment building owners. Neil graduated from Yale University with a degree in religious studies, and from the University of Southern California Law School with a Juris Doctor degree. He is fluent in Hebrew and conversational Spanish.
PANEL II: REAL ESTATE ANALYTICS AND RESEARCH PANEL

Jonathan Miller, Co-Founder and President/CEO of Miller Samuel Inc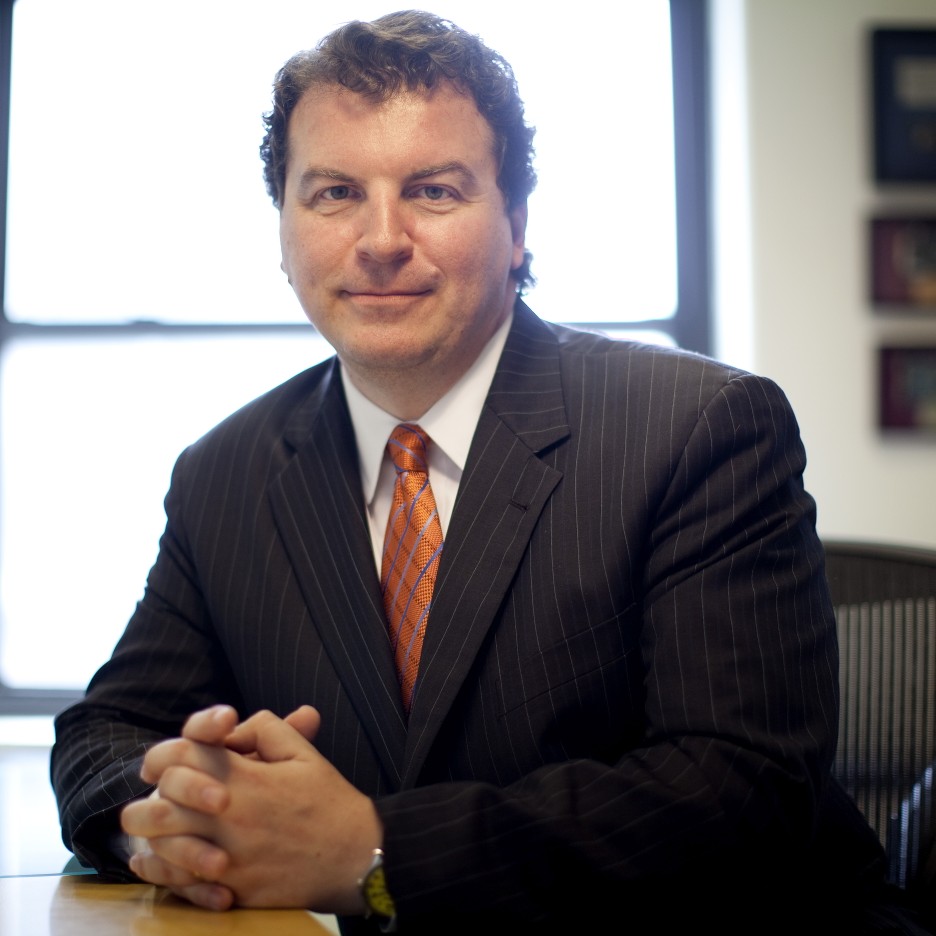 Jonathan Miller is President and CEO of Miller Samuel Inc., a leading real estate appraisal and consulting firm he co-founded in 1986. The firm provides appraisal services on roughly $5 billion worth of property per year in Manhattan, Brooklyn, Queens, The Bronx, Staten Island, Long Island, The Hamptons/North Fork, Northern New Jersey, Westchester County, NY and Fairfield County, CT. He is also co-founder of Miller Cicero, LLC, a commercial real estate advisory service covering theNew York City metropolitan area.
Mr. Miller is a state-certified real estate appraiser in New York and Connecticut, performing court testimony as an expert witness in various local, state and federal courts. He holds the Counselors of Real Estate (CRE) and Certified Relocation Professional (CRP) designations.Mr. Miller serves on the New York City Mayor's Economic Advisory Panel representing theresidential real estate sector and has participated in studies on valuation issues with academicinstitutions including New York University, Princeton University, Columbia University and Baruch College. He is also the author of a series of market reports considered the "report of record" covering the New York metropolitan area that are relied on by the media, financial institutions and government agencies including the Federal Reserve, Internal Revenue Service, U.S. Department of Housing andUrban Development, and the NYC Office of Management and Budget, and others.
He is a well-regarded real estate commentator, covering US and regional housing issues in the media including The New York Times, The Wall Street Journal, Bloomberg, Reuters, CNBC, CNN, ABC, Fox and others. Some distinctions awarded Mr. Miller include: "Best Online Real Estate Expert" by Money Magazine and selected as one of the 100 "Most Powerful People in New York Real Estate" by The New York Observer.


Charlie Oshman, Co-Founder and CEO REonomy
Charlie Oshman is the co-founder and CEO of REonomy, a self-service big data and SaaS analytics platform providing the commercial real estate, related debt, and real estate backed securities investment sectors the actionable data necessary to successfully evaluate, loan to, trade, or invest in these asset classes. During his time at REonomy, Charlie has become an expert in real estate data, investment and loan deal origination due diligence processes, and related securities analysis methodologies.
Prior to co-founding REonomy, Charlie was a senior strategist at FKI (acquired by The Lab), a Manhattan-based web development firm. At FKI, Charlie led product conceptualization efforts for both media heavy and corporate projects. Charlie is a regular speaker at industry events including Private Equity 2010, and the SIIA Information Industry Summit. Charlie graduated with honors from the University of Miami with dual degrees in advertising and sociology with a focus on statistics.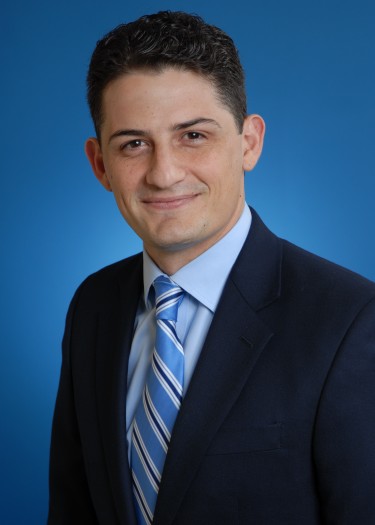 Demir Gjokaj, Senior Homebuilders & Real Estate Analyst, ITG Investment Research
Demir has been with ITG Investment Research, Inc. since 2006. Before joining ITG Investment Research, he served as a Housing Policy Advisor to the Governor of Hawaii, as well as devised in-depth housing market research for the Economic Development Director. He was integral to building out ITG Investment Research's Homebuilders and Real Estate sector. Demir received a BA from UC Berkeley in Real Estate Economics.



Moderator: Pimm Fox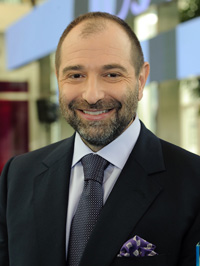 , News Anchor, Bloomberg Radio & Television
Pimm Fox is the news anchor of Taking Stock, broadcast on Bloomberg Radio & Television, a subsidiary of Bloomberg L.P. Fox was born in Brooklyn, NY in 1960. He attended New York City public schools and graduated high school from Collegiate School (New York). He earned his bachelor's degree at Columbia College . Prior to joining Bloomberg in 2006, Fox worked for the Dow Jones New Service in London, where he was in charge of financial services coverage for Europe, Middle East and Africa. He has also previously worked as the West Coast Bureau Chief and columnist for Computer World magazine and Business Editor of the San Francisco Chronicle. Fox has been a regularly featured guest on CNBC Europe, "Squawk Box", as well as BBC News, BBC World Service and ITV News. His articles have appeared in Institutional Investor, Newsweek, The New York Times, The Wall Street Journal and Barron's.
While at Bloomberg, he has interviewed a diverse group of people, including David Shaw of DE Shaw, Jim Clark of Netscape and WebMD, Eli Broad of SunAmerica, and Warren Buffett of Berkshire Hathaway. Fox is also known as the founder of ACME-The Journal of Experience and the now-defunct Silicon Valley weekly, Click. He also wrote the content for the Smart Investor Website at Charles Schwab.




Wednesday, February 16, 2011

• Location: Kirkland & Ellis, 601 Lexington, b/w 53rd& 54th Street
• Time: 5:30-6:15pm Registration & Reception; 6:15-7:15pm Panel I; 7:30-8:30pm Panel II
• Cost: $15 Members; $35 Non-Members & Guests
• Organizers: David Teten '98, Robyn Reid '94
• Event Sponsor: Kirkland & Ellis


Click here to make a reservation